A special kind of drive
There is nothing new about our exceptional people, but with recent disruptions to global supply chains, it has become apparent outside our industry that we operate critical infrastructure and facilitate global growth by binding countries, markets and people together. This is just one example of how we have made a difference through the years, but I think that it really underlines the dedication to going above and beyond that is found among our people. - Jens Bjørn Andersen (DSV Group CEO)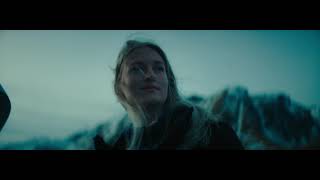 Gym & Canteen
💪 Gym We have a gym in our office that is open to all employees for free. There are locker facilities with showers and code lockers in addition to the gym. 🥐 Canteen We have a staff canteen in the office where employees can purchase a lunch subscription. Lunches are co-financed by DSV ISS - the monthly cost for an employee is approximately 120 PLN. In addition to lunch, the canteen sells sandwiches, salads, and sweet buns in the morning.
From Junior to Senior
A perfect example of rapid development at Service Desk IT is Patryk, who joined our Warsaw team in September 2022. He didn't have previous experience in the IT industry, and he developed his computer skills from his own interests and needs. Later, his active attitude and readiness to take on new challenges made him a natural choice for promotion to the position of Senior Specialist in June 2023. Today, Patryk combines his tasks with coaching activities at Service Desk.
Work Bike Balance
At DSV ISS, we enjoy organizing events that are both enjoyable and aimed at taking care of employees health and well-being as well as protecting the environment (e.g.: by switching from car or public transport to bike). Furthermore, we encourage employees to take the initiative anytime they wish to create activities for their colleagues on their own.
What will you gain by joining us?
🏴󠁧󠁢󠁥󠁮󠁧󠁿 Business English lessons 🧑‍⚕ Private Medical care 🧑‍💼 Internal and external tainning sessions ⚽ Sport Groups and gym in the office 💳 Sport card 😎 Friendly atmosphere 🍎 Canteen and co-financed lunches in the office 🎁 Christmas and Easter gifts
Benefits
🏡 Hybrid work 🧘Work-life balance 🌎 CSR projects 💪 Scandinavian work culture 🏆 Employee rewards 🏢 Comfortable, eco, ergonomic office 🚲 Bike parking (shower in the office) 💻 DSV e-learning platform