Working for DATEV Poland
This year we will celebrate our twentieth anniversary in Poland and now you can become part of our DATEV family! As a software company, we embrace diversity - and we look for people who are just as diverse as we are.
Our Space
Located in the heart of Warsaw, we work in the modern co-working space Brain Embassy, that offers flexibility and endless opportunities to collaborate with your team and beyond. And on those days when you don't want to come into the office, you can work from home with our flexible home office policy.
Interdisciplinary Work
You will work closely with our German colleagues to drive the development of our solutions towards a cloud portfolio. Agile principles, self-organisation and empowerment are very important to us. We see opportunities as challenges and work together to find the best solutions for our customers.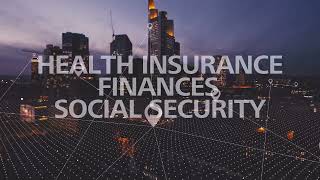 Unlimited Opportunities
And we never stop learning. At DATEV, we constantly strive to challenge the status quo. We see learning as an integral part of our lives and we encourage you to expand your knowledge and technical skills while working for us. From communities of practice to attending professional conferences, there are endless opportunities to develop and share your knowledge.
Join our Team!
We are looking for talent to join our software development teams in Poland. Our working language is English. You are interested and want to become a part of DATEV eG? Then let's shape the future together!