About Wipro
Wipro IT Services Poland is a part of Wipro Ltd. which is a leading global information technology, consulting and business process services company. We harness the power of cognitive computing, hyper-automation, robotics, cloud, analytics and emerging technologies to help our clients adapt to the digital world and make them successful. We operate in Poland since 2008 and are present in Gdańsk, Warsaw and Kraków. With continuous growth we can give you a stable career in multinational environment.
Spirit of Wipro
The Spirit of Wipro is the core of Wipro. These are our Values. It is about who we are. It is our character. It is reflected consistently in all our behavior. The Spirit is deeply rooted in the unchanging essence of Wipro. We are connected by our passion for client success, respect for others, focus on global responsibility, and unyielding integrity.
Inclusion & Diversity
As a global company, we're proud of the many voices and experiences that make up the Wipro community. Hear from Wipro leaders as they celebrate the vibrancy of our diverse organization and join us in commemorating #PrideAtWipro with the LGBTQ+ community.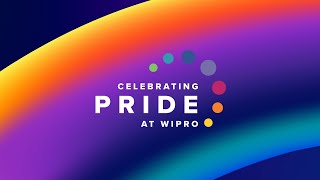 Turn Sustainability Ambitions to Actions
Wipro helps clients transform business models, decarbonize value chains, and embark on a sustainable future. Sustainable transformation is an opportunity to rethink business as usual, achieve inspiring results, and develop agile, future-ready enterprises that strengthen communities, create resilient value chains and preserve global ecological systems.