How we work
We believe that teams and employees are able to manage themselves. That's why we've decided to work in a flat, informal structure, at the core of which lay the values we care most: collaboration, trust and flexibility. Being a part of a self-organizing, autonomous team gives every single person at Tooploox the possibility to grow and fully develop their potential. Thanks to that we are able to provide the best quality of our work and create a great team to work with.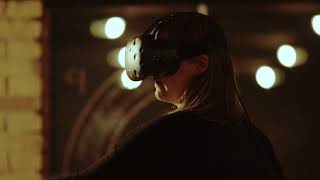 Flexibility
Flexibility is not just seen in the Agile approach, which we practice in each of our projects, but it is in everything we do. Employees decide for themselves just when, where, and how they work. This means a lot more than simply choosing your working hours or your type of contract; it means freedom. No one watches your every move (also literally, as you can work fully remotely) and you and your team can implement your own, new solutions in your projects or in your approach to your work .
Ownership and its real impact on company
We take on projects with great care; we not only perform tasks, but we share our experience and thoughts with our clients - and they trust us. The same is true when working on improving our organization - any employee can put their hand to it. We don't have strict accountabilities and if you want, you can propose a new initiative or change to help us improve. You can also start working in different fields than where you started off and help develop not only the company, but also yourself.
Self development and growth
Growth is one of our most important values at Tooploox. We believe in the prospect of becoming better each and every day, this is something that drives us. But there is no single definition of being the best or in just one career path. At Tooploox, every employee can decide for themselves in which direction they want to develop, which can mean changing your project, learning a new technology, or even totally changing your job position - we will support you and your growth as an organization.