What's the culture here at Tesco?
"This is the first time in my career, when I can speak directly with users. I can understand their pain. I can understand how happy they are" – said Tetiana, when we asked her what she value here in Tesco Technology. What else? Clear vision, impact on real existing customers, freedom to decide what technologies you would like to use, ability to get feedback for users and many more.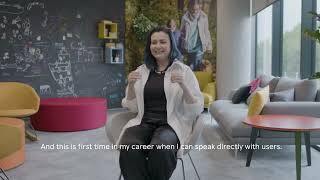 Where modern retail starts
Our Poland hub is home to teams working across a range of significant far-reaching programmes which directly contribute to enhancing the experience for millions of customers across the group. Using a modern technology stack, they largely work autonomously with end to end responsibilities, in an environment where there is an opportunity to make real changes to the way in which the business operates.