About us
At SmartBear, we meet our customers where they are – no matter the problem they are trying to solve. We take the same approach with our employees. Take a look at the people and philosophy behind it all.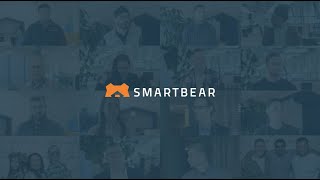 Located in the heart of Wroclaw
Our award-winning tools are used by 16 million developers, testers, and operations engineers at 32,000+ organizations. We're supporters of world-renowned open source software and are looking for teammates to join at our fast-growing office in Wroclaw. SmartBear continues to grow and scale at a rapid pace, while still investing in the things that matter. Our office in Wroclaw gives you the rare opportunity to work for an established company where you can have an impact across the company.
Global Commitment
We have offices all over the world, and our main goal is to make our technology-driven world a better place. We do that with our commitment to promote good in all the communities we serve and with our tools that enable software developers to make each release better than the last.
Award-winning and industry leading tools
SwaggerHub, Zephyr, BugSnag, ReadyAPI, LoadNinja, TestComplete, Cucumber, PactFlow. Maybe you've heard of them – we're proud of our award-winning solutions that help millions of developers accelerate and deploy with confidence, knowing their software will power great user experiences.
ESG Commitment
Our main goal at SmartBear is to make our technology-driven world a better place. And that includes being committed to ethical corporate practices and social responsibility, promoting good in all the communities we serve. We live our sustainability initiatives every day; they are not just another corporate initiative. We've created a formal ESG (Environmental, Social, and Governance) Working Group to help us set and achieve annual goals.
It starts with you
The SmartBear Developer Academy is an authentic developer experience designed to prepare you with the confidence and hands-on skills you need to be a successful developer. Join us and gain the skillset you need to achieve excellence in engineering.
Like what you hear?
Our Wroclaw crew is growing fast and committed to helping drive the technology industry in Poland. We look at our team members holistically – the whole person and we are focused on creating a fun and rewarding environment for our employees. We've invested in both our tools and technology as well as the spaces where our teams love to come together to work, collaborate, and have fun. Check out our Careers page to see how you can join us today.