RevInsider - Technology
👨‍💻From defining feature sets to exploring new technologies and constantly pushing the boundaries of software development, our engineers are at the heart of everything we do. Be a part of something bigger and let's shape the future of global finance - together.
An introduction to Revolut values
You put your money in a bank, and they own you for life. That's how it's been for centuries. Well no more. We're on a mission to redefine what's possible, and to give you a better way to manage your money. More freedom, more flexibility, more of everything. Some choose settling. We choose progress.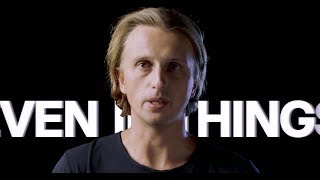 Why I joined Revolut
We believe that any success at Revolut comes from two things: our people and our culture. We believe that brilliant people operating in a great culture will produce the best outcome. We love building great products, we love delighting our customers, we love turning the complexity of a chaotic world into the simplicity of a beautiful solution that truly solves customer needs. Listen to our stories and get to know what made us start our journey at Revolut.