Reckitt IT & Digital transformation
We're embarking on a technology and digital transformation so that Reckitt's IT & Digital landscape is a force for good. Our focus right now is on how we innovate and grow as a digitally focused business that puts our customers and people at the heart of our solutions. We're always trying to balance the right in-house skills and capability - with the right learning and growth opportunities – while giving our people the space to define who they are and what they own.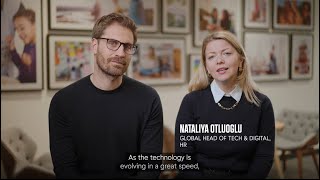 IT&D recruitment event Warsaw 27/04/2023
Hear first-hand how we're harnessing the power of digital technology to create a cleaner, healthier world – and discover why Reckitt is a great place to be for data-driven thinkers like you. Register now: https://www.meetup.com/reckitt-it-hub-warsaw/events/292552549/ We can't wait to see you here!