Power your career
..and be part of our vision to create a world that runs entirely on green energy. Our ambition is to continuously grow as a global green energy leader – powered by talent. People are at the heart of our future growth, and we'll help you to unfold your potential and enable you to grow your talent day by day – through challenging assignments, training, feedback, and collaboration with leading experts within your professional field.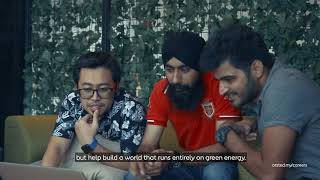 Grow your talent
You have the opportunity to continuously learn and develop through access to challenging professional experiences and industry-leading experts.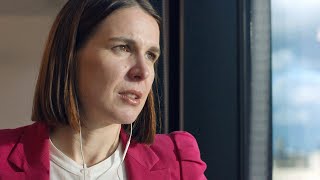 Scandinavian culture
As a company with Danish roots, our working culture incorporates the best aspects of the Scandinavian experience. We have a relatively flat hierarchy, we encourage open and honest dialogue where everyone's voice can be heard from day one, and we set an informal tone among colleagues and leaders. Ørsted's Danish roots also means that we put a high emphasis on mobile and flexible ways of working, excellent work-life balance, and a culture of openness where everyone can thrive, perform, and grow.
Diversity and inclusion
We have a culture based on trust, care and respect. We want Ørsted to be a place where every employee can thrive, perform, and develop, no matter who they are. Ørsted wants all employees to have the same opportunities for impact and growth, regardless of age, nationality, disability, ethnicity, gender, sexual orientation, or beliefs. We're committed to secure an inclusive work environment characterised by a respect for all people so everyone feels free to openly share their input and ideas.