Work IT with us
Established in Czech Republic in 2004, now successfully delivering services from 4 countries within Central and Eastern Europe, we have been working with world leaders in IT industry from day one. We are an experienced company with in-depth knowledge on building high-performing IT project teams.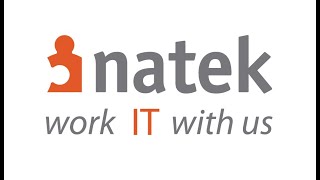 Our Locations
With headquarters in Warsaw, Poland, we deliver our services from 9 locations in 4 countries within Central Eastern Europe- Bulgaria, Czech Republic, Poland and Slovakia.
Our Team and Customers
With over 650 colleagues, we provide IT outsourcing services and solutions for industry leaders worldwide in Banking and Finance, Telecommunication, Medical Industry, Transport, Retail and other industries.
Our Commitment
We do everything to offer our customers excellent services. Our awards and ISO certificates verify our claim but we do not stop there. We are committed to follow the highest standards of social, ethical and environmental responsibility, as well as of business conduct.