We create digital value
Would you like to join Lamia's story? We are always looking for new talent. Take a look at https://justjoin.it/?q=Lamia@company_name to find out what positions are open!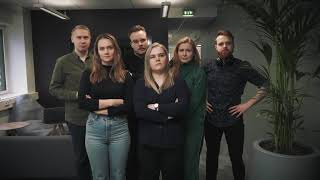 About us
We build digital commerce solutions. What we do is end-to-end digital commerce development with our services ranging from design and software development all the way to cloud and data. We also advise our customers in vendor management, system architecture, digital strategy, and growth marketing. We believe that being digital is not a value in itself; services can turn into expenses instead of profitable investments.
Lamia story
Founded in 2012, Lamia now employs over 100 people and continues to grow to meet ever-increasing market demands. Lamia is a proud member of the HiQ family, and partnering with HiQ increases our market reach and allows for even more career paths and growth for our employees.
Technology partners
We work in close collaboration with various technology partners - such as Contentful, Google, and Magento just to mention a few - to bring state-of-the-art digital solutions to our customers and into their business.
Our customers
Such as Verifone, St1, and Hedengren. Trust us to deliver sustainable and measurable e-commerce value with design, software development, cloud, and data. We are enthusiastic about digital business, digital transformation, and growth.