Inside the Dynatrace Gdansk Lab
Sneak a peak at our awesome lab!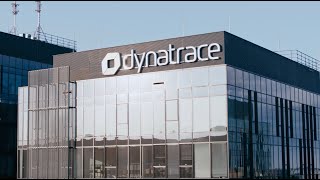 Dynatrace - Software Intelligence
WHO WE ARE? We thrive in a culture of innovation, with bytes running through our veins and code filling our brains. We deliver smart solutions that beat market standards by light years. WHAT WE DO? We accelerate our customers' digital transformation by monitoring, optimizing, and scaling any application in any cloud to identify problems and root causes quickly—delivering perfect software experiences to millions of people across segments like banking, travel, retail, and beyond.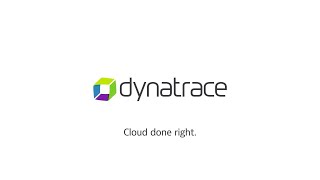 Join our Talent Community!
Whether you're curious about Dynatrace or are actively looking for a new career opportunity—join our Talent Community and benefit from exclusive insights into our galaxy. From behind-the-scenes sneak peeks to the latest job offers—we've got you covered. https://smrtr.io/ffPpQ
Dynatrace Wellness Days
We offer company-designated paid days off for employees to unplug and rest. During these days, you can take a break from tasks and emails, allowing you to fully enjoy some time off. Spend your days off prioritizing your well-being.
Innovation Days
Unlock your inventive energy with Innovation Days. Every year, hundreds of Dynatracers come together to generate dozens of ideas and launch new products within just 24 hours. Micro-blogging for Dynatrace, an unlimited playing platform, an ice-breaking game for agile teams, a forecasting dashboard, UX tools, and more are among the fantastic results of last year's edition. Apart from the projects Dynatracers worked on, some winners donated their prizes to charitable organizations. #kudos
Customer Insights | Warta
Dynatrace customer Warta joined us on-site at our Gdańsk Lab in Poland for a valuable exchange.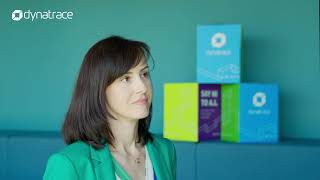 Our values
We keep things simple. Common sense has guided our journey and enabled us to grow and excel. As we've developed, we've identified three pillars that define and embody our culture: Innovate with Passion Engage with Purpose Win with Integrity Read more about them here: https://careers.dynatrace.com/life-at-dynatrace/
Our podcast: Real Talks
Dive into the minds of the people shaping our culture and driving our platform. In each episode, our Chief People Officer Sue Quackenbush invites a Dynatracer to chat about what motivates them, their career, passions, and challenges. Get to know our team and gain authentic insights into life at Dynatrace. Listen now: https://careers.dynatrace.com/real-talks-podcast/
Great Place To Work
Did you know 93% of Dynatracers say we're a Great Place To Work? Dynatrace is globally certified for our passionate team, innovative platform, and strong focus on life balance and fairness. Check out our awards and recognition: https://careers.dynatrace.com/awards/