Project
Every company has customers and suppliers. Every company requires current, complete data for these business partners. We believe that those requirements can be met by successful data sharing economy. The CDL (Corporate Data League) that we develop seizes this potential: A unique network of global corporations for joint maintenance of business partner data. In addition to direct usage, made possible by high data quality and minimal effort in data management.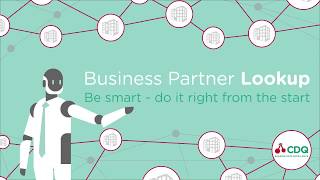 CDQ Poland
We are part of the CDQ AG - company founded in 2006, currently one of the leading organizations providing management consulting, solutions and training services in the area of corporate data quality management. We believe that Data Quality as a Service (DQaaS) can boost the value of most critical companies assets. Our team in Wrocław is responsible for the development of the CDL application. In CDQ we put people before the market and we build relationships on trust and empathy.
Our values : sharing
We know that data sharing is the best way to better data. At CDQ, we make sharing reality – it is part of our DNA. Sharing is important for us in many more aspects: we share knowledge, successes and failures together as one team.
Growth
Data sharing, as 'the next big thing', is a giant opportunity for all of us and we want to be the leading light. We must grow fast and strong to use this window of opportunity. Additionally, we want to grow our knowledge and expertise as well as our own personalities - we are open to suggestions and feedback by others.
Focus
We are focused in order to achieve growth, high customer satisfaction, innovation and a unique product. In this fast-paced environment, we prioritize on what will give us and our customers greatest impact. We work as one team, focused on the same goals.
Ambition
We set ourselves ambitious goals to make data sharing happen and try to overachieve our targets together as a team. We challenge the status quo, we seek continuous improvement to deliver the best possible services to our internal and external clients and we co-innovate with our community.
Respect
We respect everyone, we interact respectfully and talk at eye level. At CDQ, you can come as you are. When dealing with any form of company resources (personal, financial, environmental) we act responsibly