Capco Poland Digital
OUR INTEGRATED AND COLLABORATIVE TEAMS of technologists, creative thinkers, and industry experts are helping clients accelerate their digital growth by implementing: MOBILE & WEB DEVELOPMENT: delivering high-quality end-user experiences. PLATFORM MODERNIZATION: transforming legacy applications using the latest tech and agile path. QUALITY ENGINEERING: automated testing and quality assurance. CLOUD SERVICES: offering a diverse range of cloud services within Microsoft Azure, AWS, and GCP.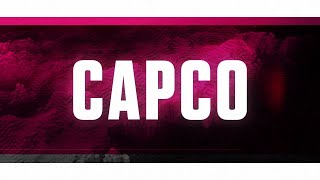 Capco Poland Events
Inspiring and engaging Capco employees in Poland is very important, as is recognizing their effort and celebrating success. WHAT IS A BETTER WAY TO DO SO? Community and integration events to catch up with colleagues as a fun-filled time spent with lots of great conversations, pieces of training, cooking, sport, and dancing. Those events are part of our corporate culture to have a good laugh and be awarded for a great job. THERE IS SO MUCH TO COME!
Capco Poland Tech Festivals
To expand the knowledge of Capco Poland people and increase the competitive team spirit we often partnering various tech festivals, such as Code Europe or Hackathons. These events provide us with a suite of learning opportunities, coding challenges, engaging workshops, and networking opportunities. It helps our employees with continuous learning and personal growth, allowing them to level up their skills and stay ahead in the ever-evolving tech landscape. SEE YOU THERE!